Top Reasons to Install Bi-folding Doors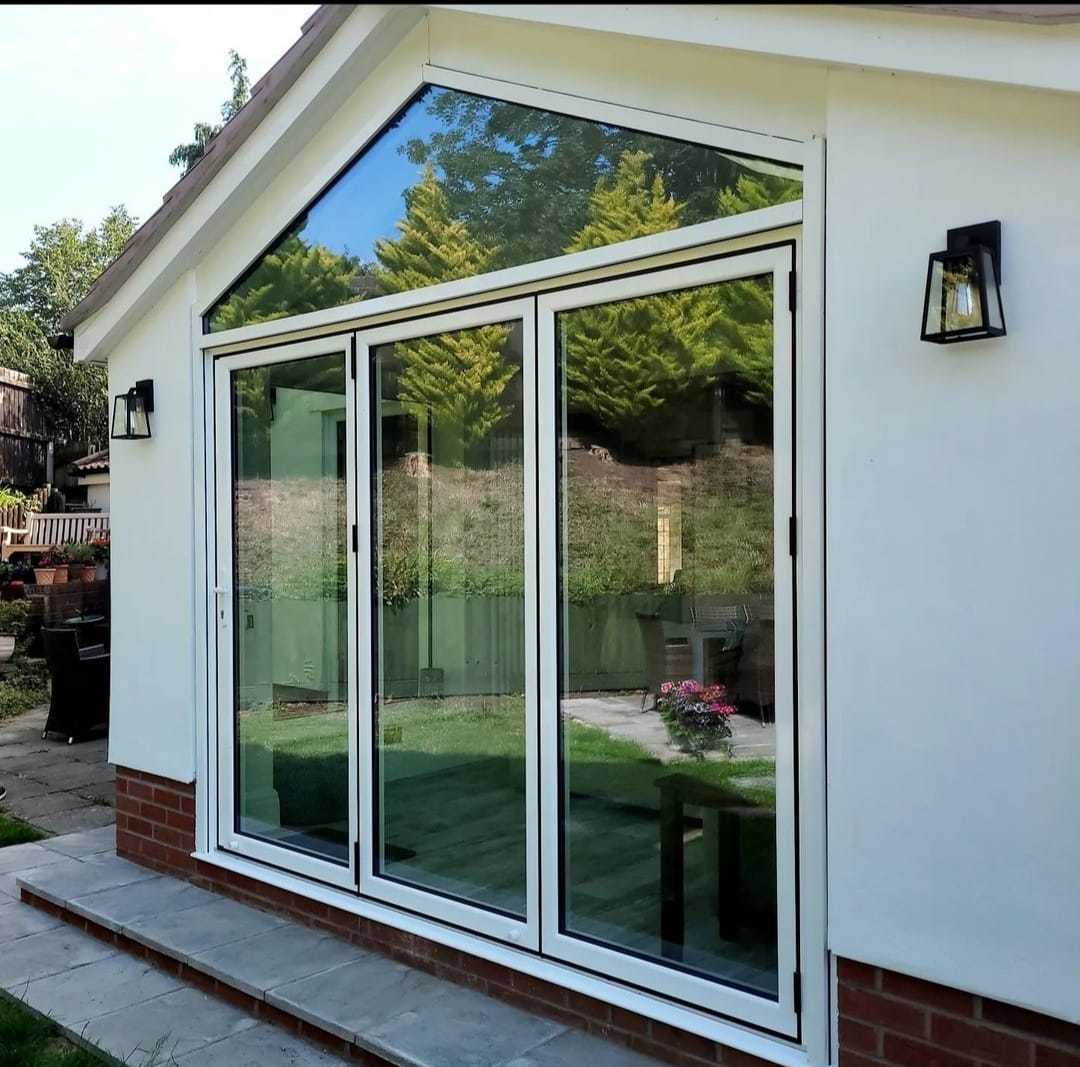 Bi-folding doors have become hugely popular here in South Wales, with homeowners now choosing bi-folds over French doors and traditional sliding door alternatives. Suited to various types of properties from different eras, bi-folding doors beautifully complement all styled properties and decor.
Here at DBDean, we are regularly contacted for quotes to install bi-folding doors, having installed a variety of aluminium doors at properties across the region. Below, we look at a few reasons why bi-folding doors make a brilliant addition to any home!
Increase lighting    
Bi-folding doors allow for maximum sunshine into your home, making a normally dark room bright and full of natural light. With Bi-folding doors usually being the focal point of any kitchen, dining extension or lounge, being well-lit is essential, making the most of the room you have spent so much time and effort on to look nice.    
Bring the outside in    
Installing bi-folding doors is an ideal way to open up your home without compromising the amount of open space you have, being the perfect solution for those looking for a bright room that looks onto the garden.    
With the garden being at the centre of the family home, being able to see your grass and plants in bloom from the inside is a huge advantage. Plus, with the unpredictable British weather, those with bi-folds can enjoy the outdoors from the inside without having to brave the elements!   
Bespoke sizes and styles    
Whether you are looking for bi-folding doors for a large kitchen extension or to come off a small lounge, the options available to you are endless. With bespoke sizes and a range of colours/styles all at your disposal, you can essentially build your doors directly from your vision.   
Superior security   
When introducing bi-folding doors into your property, you also opt for enhanced home security. Being one of the newer door design types, bi-folds have been created with modern security in mind. Boasting multi-point locking systems as well as internally beaded frames and highly-effective hinges, bi-folding doors are certainly suited to the more risk-averse of homeowners.    
Energy efficiency   
Creating energy-efficient homes is something most modern homeowners are concerned with.    
The aluminium frames of the bi-folds we use have a polyamide thermal break as standard which means they offer great insulation. In fact, all of our windows and doors boast a low U-Value. So, if you are looking to save money on energy and do your bit to reduce your carbon footprint, installing beautiful bi-folds is a great way to do so.    
The re-sale value of your property   
A recent survey revealed that over 40% of couples look for a property with bi-folding doors or a home in which they can install them. Being such an attractive feature, bi-folding doors are worth considering for fix and flip projects, buy-to-let properties and families making home improvements with the plan to sell up in the future. Adding value to any property in which they are present, bi-folds are a sound investment.    
Bi-folding doors in South Wales    
Are you looking for a quote for bi-folding doors? If so, be sure to contact DBDean today. With many years of experience designing and installing bi-folding doors, you can be sure that you are in safe hands.