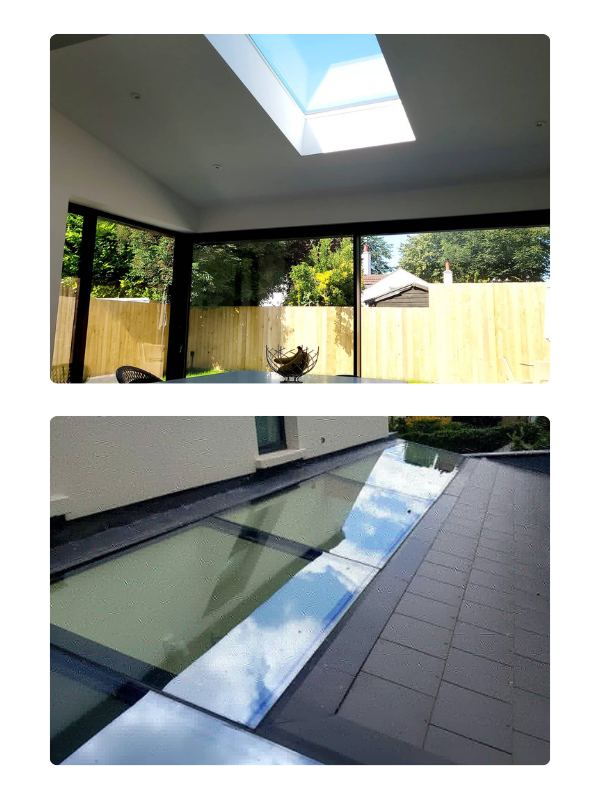 Roof lights
Let there be light
If you have a space in your home that needs more light, bonded roof lights could be the answer. They only require a simple installation and are low profile meaning dirt cannot accumulate. They have less framework and so you will get the maximum light in from the glazed area and all our glass is toughened for added strength and safety.
OPTIONS
We can supply these roof lights in three standard colours Ral 9005 Black, Ral 7016 Grey or standard white!
Safety
Each roof light is thermally broken, designed and manufactured to suit your individual requirements, so we have no limit on size! The glass is toughened, so very strong and if broken shatters into tiny pebbles so there are no dangerous shards of glass falling down.