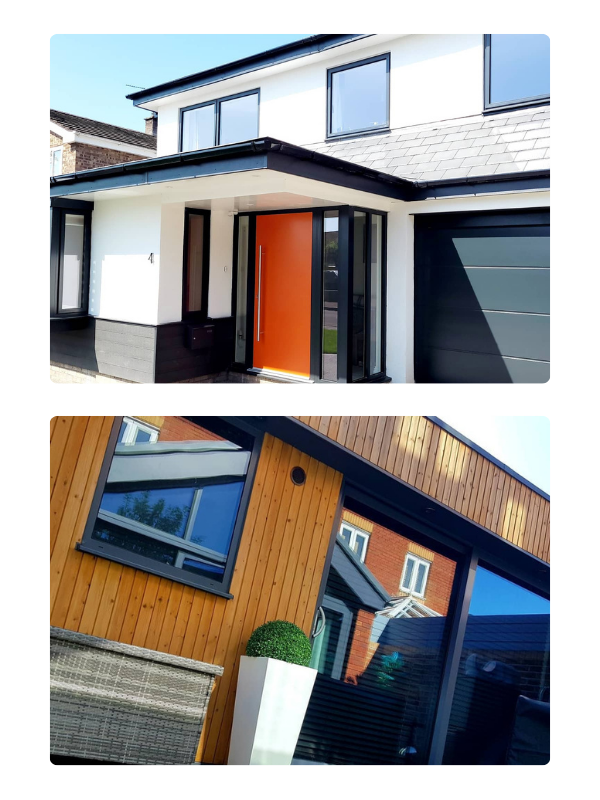 Aluminium Windows
Sleek design, flawless finish
Windows on your house are so important; they can transform your house, the cost, and most importantly keeping the heat in. So we choose the best product for you Aluminium! Why we use/Prefer Aluminium Windows Aluminium Window frames can last up to 50 years which means they are a long term product on your house, Weather resistant and durable. It's cost effective as the material is more robust than UPVC.
ENERGY EFFICIENT
Aluminium is thermally efficient. How? Most aluminium frames with have a thermal break built in to them which prevents heat from escaping, keeping your heat in your house saving you extra money on that heating bills. Check out our work to see some of the amazing work we have done using aluminium frames. We design and manufacture all of our aluminium frames.
CHOICES
Aluminium is stronger that UPVC so that means we can create more light and uninterrupted views as they have a slimmer appearance and a larger glass surface area. Aluminium is easy to maintain and clean, although it's almost completely maintenance free. Its lightweight and versatile meaning we can create many designs. Aluminium is highly recyclable and eco-friendly.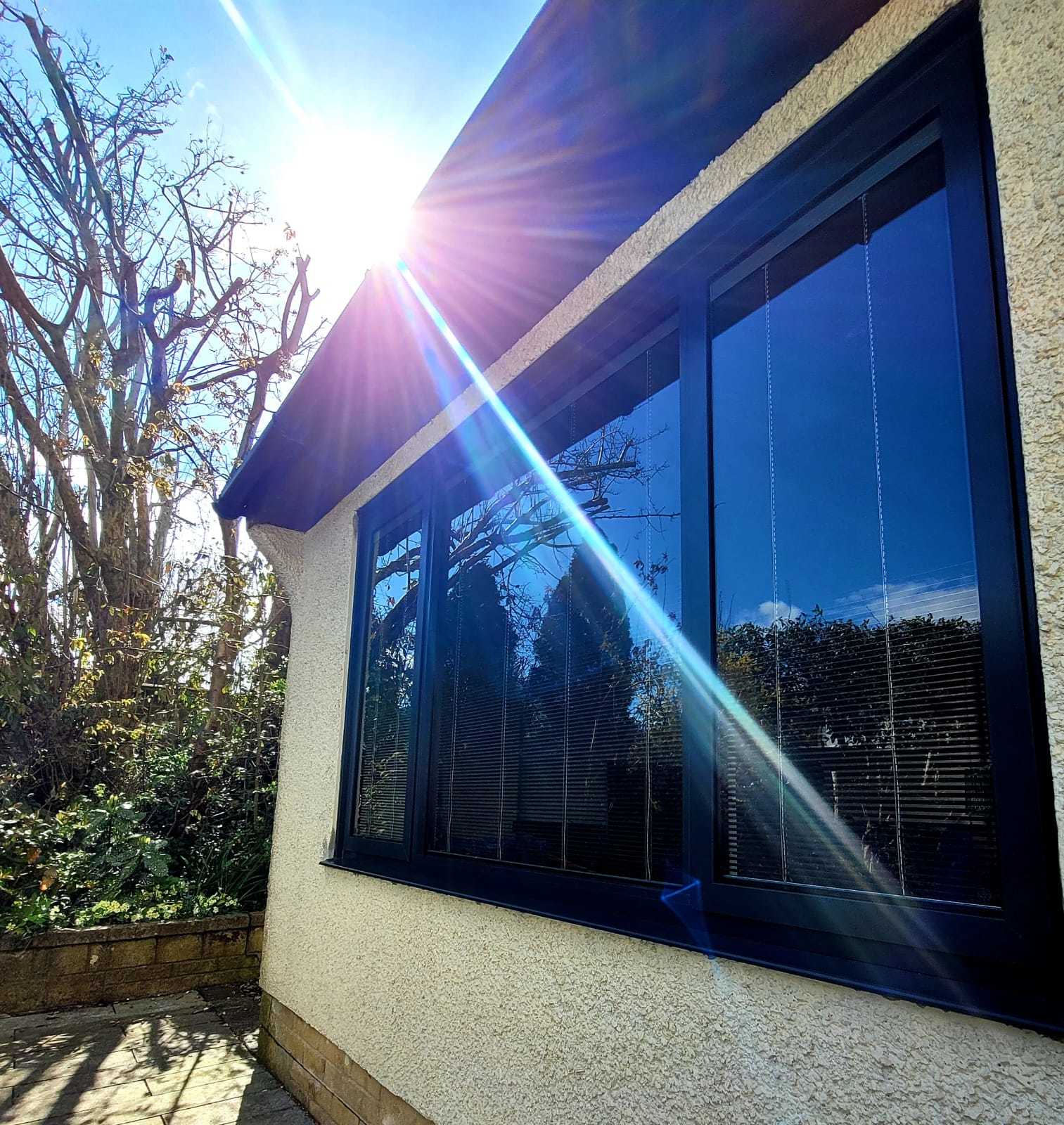 Aluminium windows
A beautiful new look for your property
If you are looking for a solution that will look as good in ten years as it does on the day of installation then Aluminium windows should be high on your list. Ours are manufactured to the highest specification so are energy efficient and beautiful and with a range of colours and styles to choose from you are spoilt for choice.