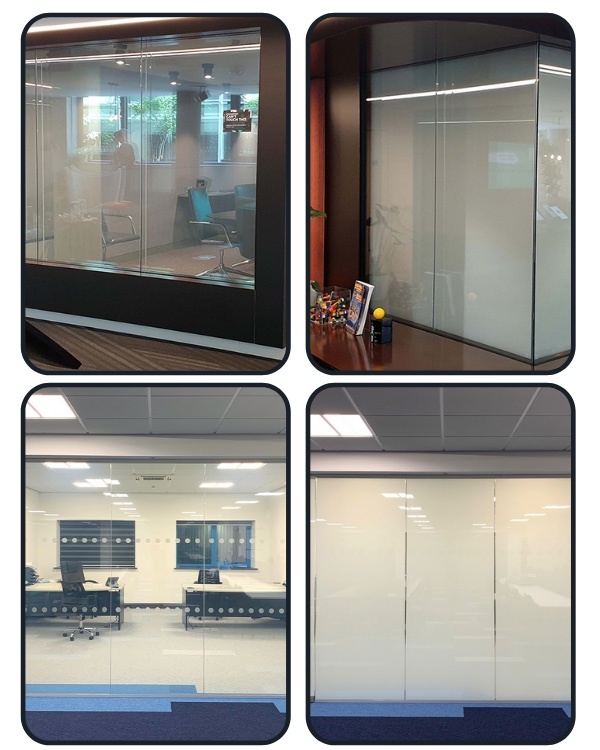 Privacy Glass
Get privacy on demand with Smart Glass
Smart or switchable glass allows our clients to get privacy on demand whilst still allowing natural light to flood a space. This cutting edge glazing technology has a multitude of applications in both commercial and residential spaces.
Have your cake and eat it
If you have a sumptuous view from your bedroom window normally privacy will mean pulling a blind or curtain, however with smart glass a simple Alexa voice command or switch of a button turns your window frosted or back to clear in a flash. Got an important board meeting or is a meeting turning into a private affair then again, a simple voice command or switch will privatise in a second.
How it works
It all works with using a low voltage electric current. When off the glass is clear but pass a current through the glass and the molecules all move to frost the glass instantly like magic! The technology works with automation too and is fully compatible with systems like Crestron, Lutron and Control4 so you can control the privacy at the same time as your lighting etc.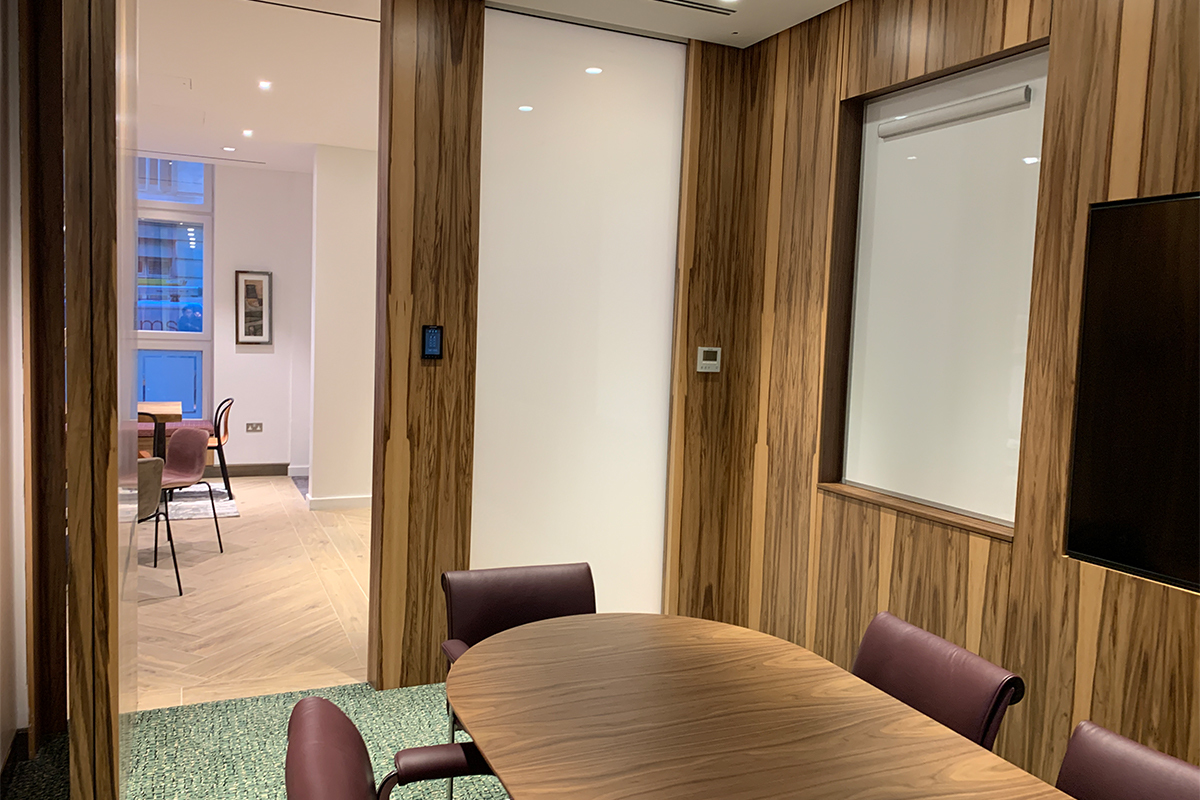 Residential Smart Glass
Flexible living spaces
Smart glass offers you, the homeowner, a lot more flexibility than concrete or bricks for creating innovate living spaces for your family. You can use switchable or smart glass for obvious areas like bathroom glazing to interesting ways to conceal workspaces in a modern family home. Using smart glass you can showcase jaw dropping designs then when needed make the area private with a simple voice command or light switch.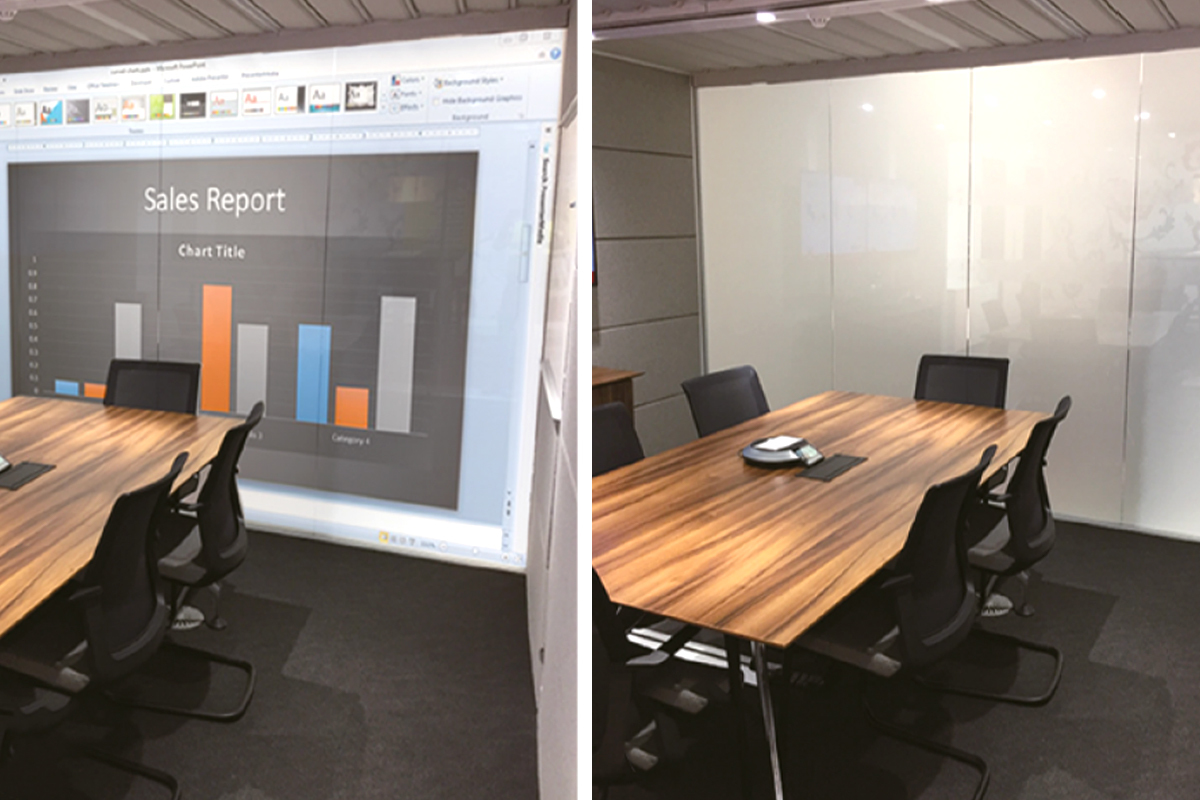 Commercial Smart Glass
WOW Clients
There are many commercial applications for this time of glazing, from board room partitions to a projector backdrop our solution can turn the mundane into an office feature you will be proud of. One of the key features of switchable glass is that we are able to retrofit onto existing glazing for minimum disruption and a lower cost solution. As we touched upon earlier if you are looking for WOW factor, smart glass can be combined with high definition rear projection to turn your wall into a digital advertising space guaranteed to blow your clients minds! Switch it off and the glass "wall" allow natural light to flood in, the perfect solutions for the modern workspace.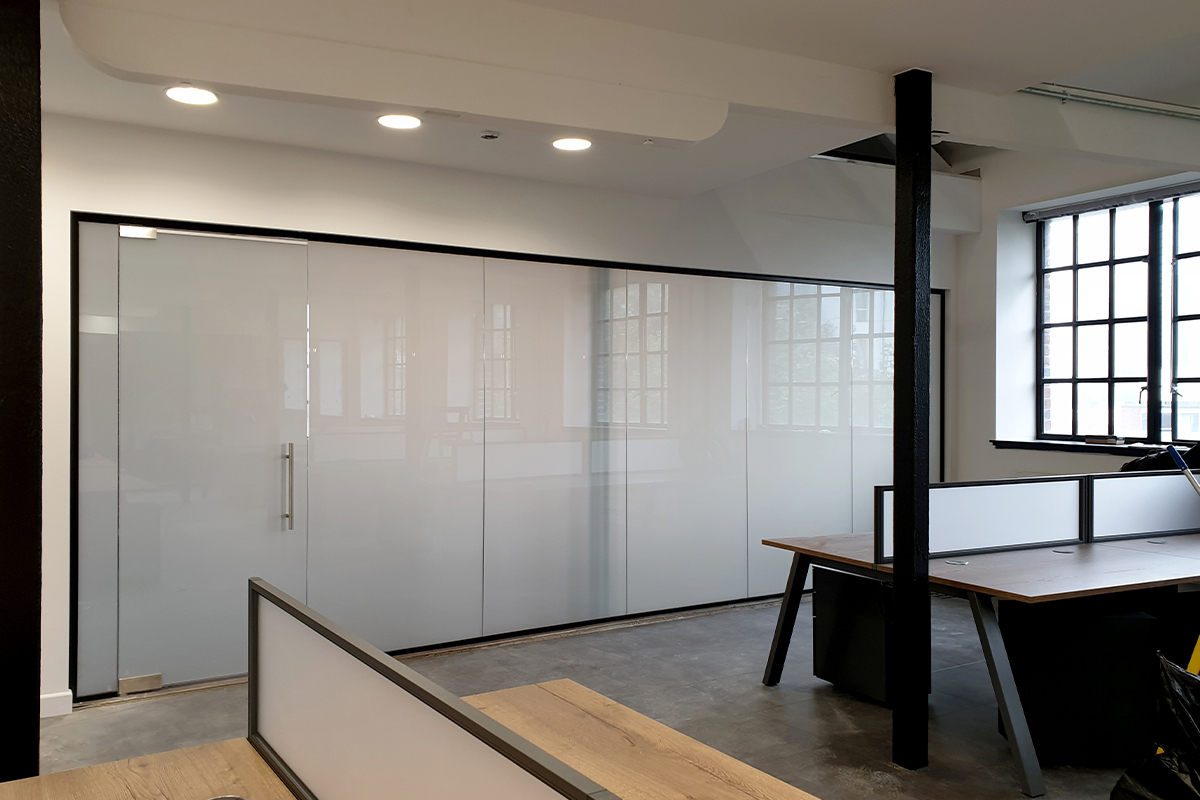 Hospitality Smart Glass
Sublime spaces for guests
Smart glass is the perfect choice for hospitality businesses that want to WOW guests and corporate clients. Seamlessly partition spaces with flexibility so that you can turn once separated spaces, into easy flowing areas that can be turned private with the flick of a switch. Showcase beautiful bathrooms in your bedrooms so guests can admire the space then allow then to make the room private instantly. Make corporate rooms fantastic with glazed walls that are also digital canvasses for their presentations or corporate videos. Switchable glazing allows your imagination to run wild and give you the ability to open up a whole new era in hospitality design and management.