Solar powered integral blinds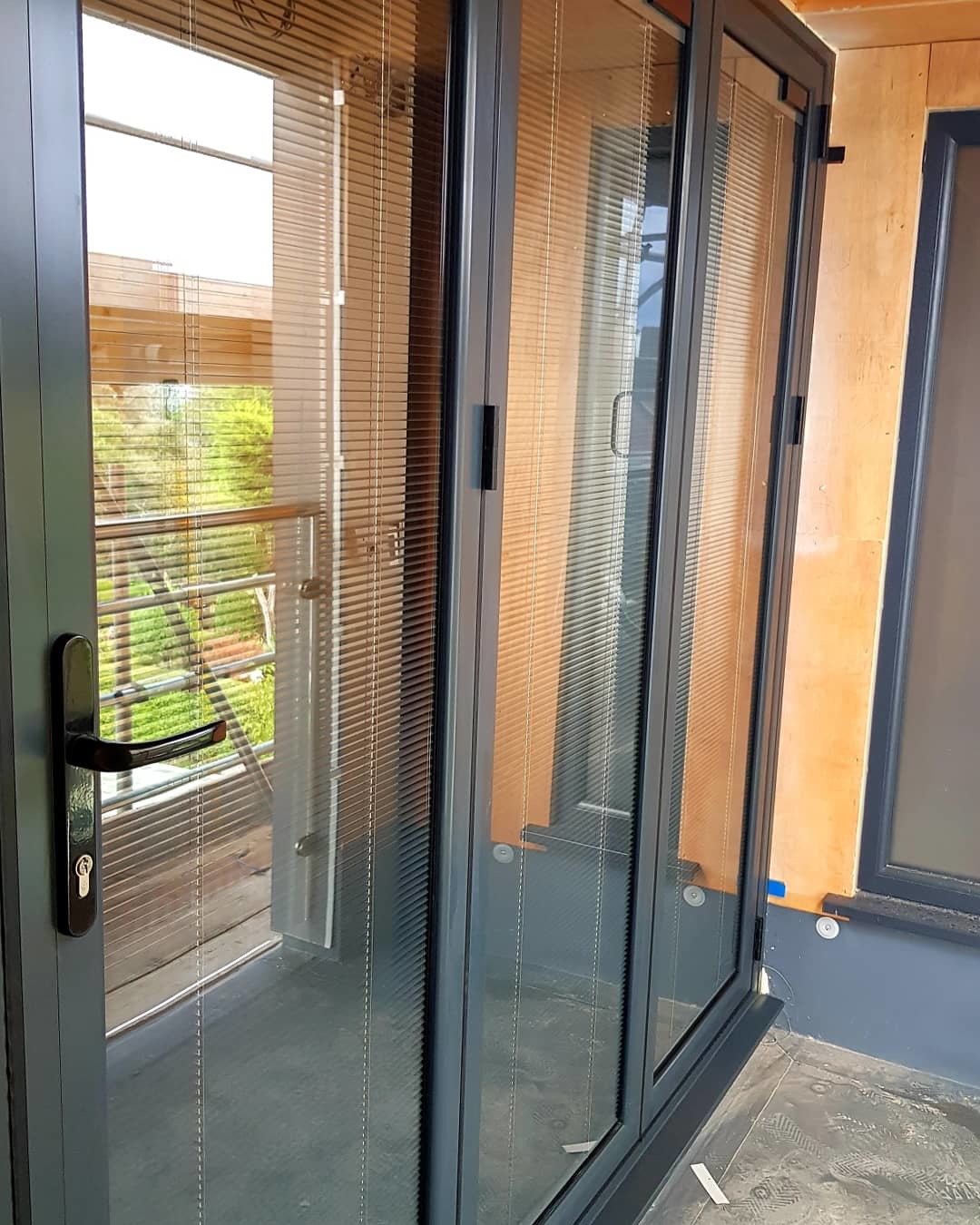 Solar-powered integral blinds sit between their frames
This glazing option is unreal! Not only are integral blinds "The" only uninterrupted option for privacy on a bi-folding door, Uni-Blind system operators via individual battery packs which also double up as the "on glass" controls. 
Not only that! We also then connect a solar panel charging system which keeps the batteries topped up during daylight meaning longer periods between mains charging! 
It gets better!!!! Unlike hardwired integral blinds that can only be operated in batches, this system can be operated in individual panels meaning that we can program the remote to any configuration our customers require! 
Our integral blinds come in a range of colours and black out options to provide excellent flexibility depending on your needs.
The battery module is available in a choice of four colours: white, silver, anthracite grey, and black.
Benefits of integral blinds
The solar shades can reduce your electricity bills, these blinds come with an A rating for energy efficiency so you do not need to compromise. Integral blinds effectively maintain heat levels inside your home, keeping the house warm inside and the cold air out. Using your integral blinds correctly will also optimise their efficiency.
No cleaning and maintenance-free